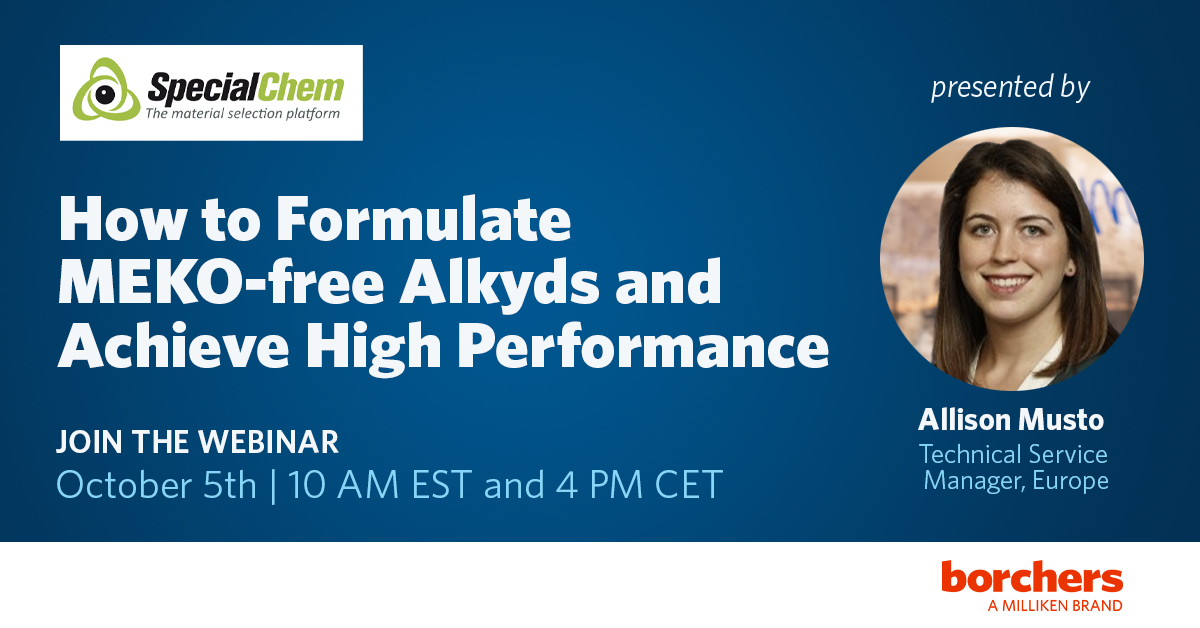 View our Upcoming Webinar on "How to Formulate MEKO-free Alkyds and Achieve High Performance"
September 27, 2021 | Events
Methyl-ethyl-ketoxime (MEKO) is commonly used in alkyd coatings to prevent skin formation. However, the European Commission recently published the entry of MEKO with the classification of 1B carcinogen with a concentration limit at ≥ 0.1% (ATP 15 part 3 Annex VI). From March 1, 2022, formulators cannot utilize MEKO if it meets or exceeds the concentration limits. This directive, coupled with the many protocols required for handling the raw material based on its hazard pictograms, is a significant regulatory push to remove this raw material from alkyd formulations.
How can you sustainably replace MEKO in your coating formulations without sacrificing performance? Join our webinar through SpecialChem to learn how MEKO-free anti-skins work with high-performance cobalt-free catalysts to effectively prevent in-can skinning while improving dry times, color, and more.
This 30-minute webinar, presented by European Technical Service Manager Allison Musto, will be taking place on Tuesday, October 5th at 10 A.M. EST / 4 P.M. CET. Sign up today to reserve your spot.