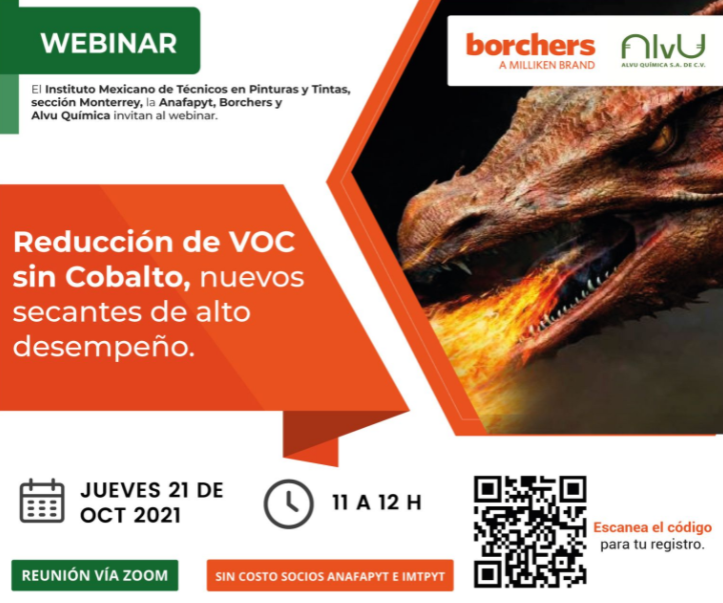 Register for the Free Webinar from Alvu Química on Utilizing Borchers' Cobalt-Free High-Performance Catalysts in Low VOC, High Solids Alkyds
October 15, 2021 | Events
Alvu Química will be giving a free webinar in Spanish through the Asociación Nacional de Fabricantes de Pinturas y Tintas on Borchers' high-performance catalyst technology for low VOC, high solids alkyds.
New VOC environmental regulations and the potential restriction of the use of metals such as cobalt are driving formulators to adjust their coatings. This new drier technology allows formulators to meet these objectives while providing a better performing product for the market.
In this webinar, Alvu Química and Borchers will discuss how this drying technology provides:
Accelerated dry times
Contribution to low VOC levels
Simplified and optimized drying systems
Improved coating performance in adverse conditions
The webinar will take place on Thursday, October 21st at 11 A.M. CDT. Register today to save your spot.