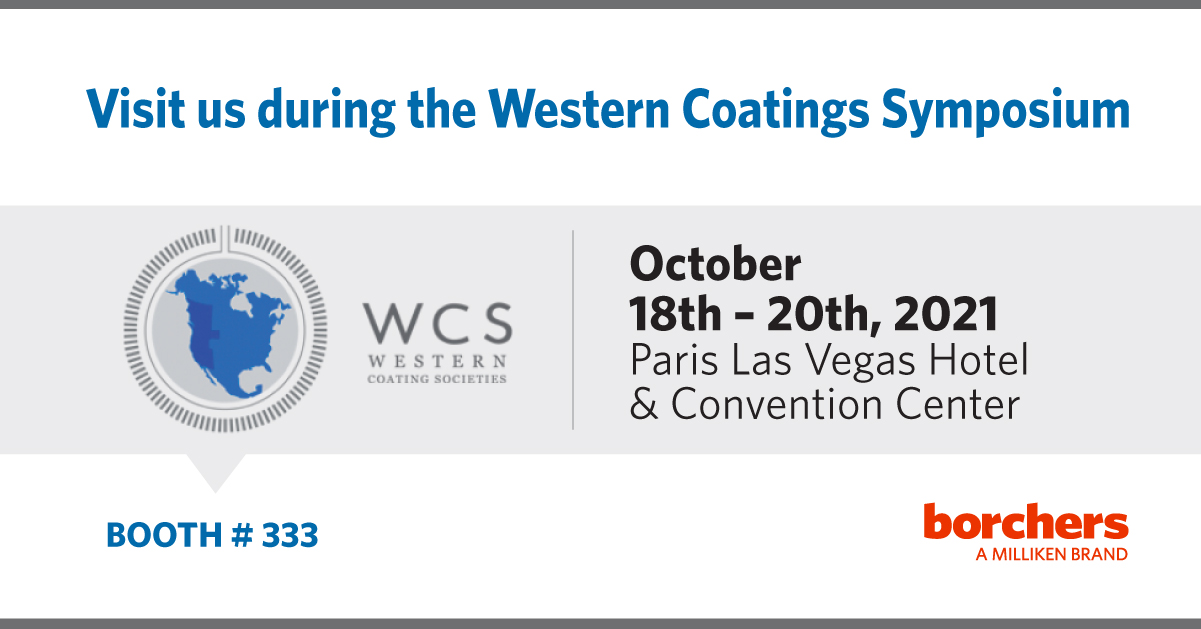 Stop by Booth #333 at the Western Coatings Symposium to Discover How Our Additives Can Enhance Your Coatings
October 8, 2021 | Events
Visit Borchers at booth #333 at the Western Coatings Symposium from October 18th – 20th, 2021 at the Paris Las Vegas Hotel & Convention Center. Discover how our additive solutions can help you enhance performance within your coating formulations.
Technical Service Specialist Kellie Salerno will be giving a presentation on how to "Sustainably Prevent Skinning Without Sacrificing Coating Performance with MEKO Alternatives." This presentation will focus on the regulatory restrictions being imposed on MEKO in the near future and how formulators can replace MEKO while preventing in-can skinning and improving overall performance by utilizing MEKO-free anti-skins with high-performance cobalt-free catalysts.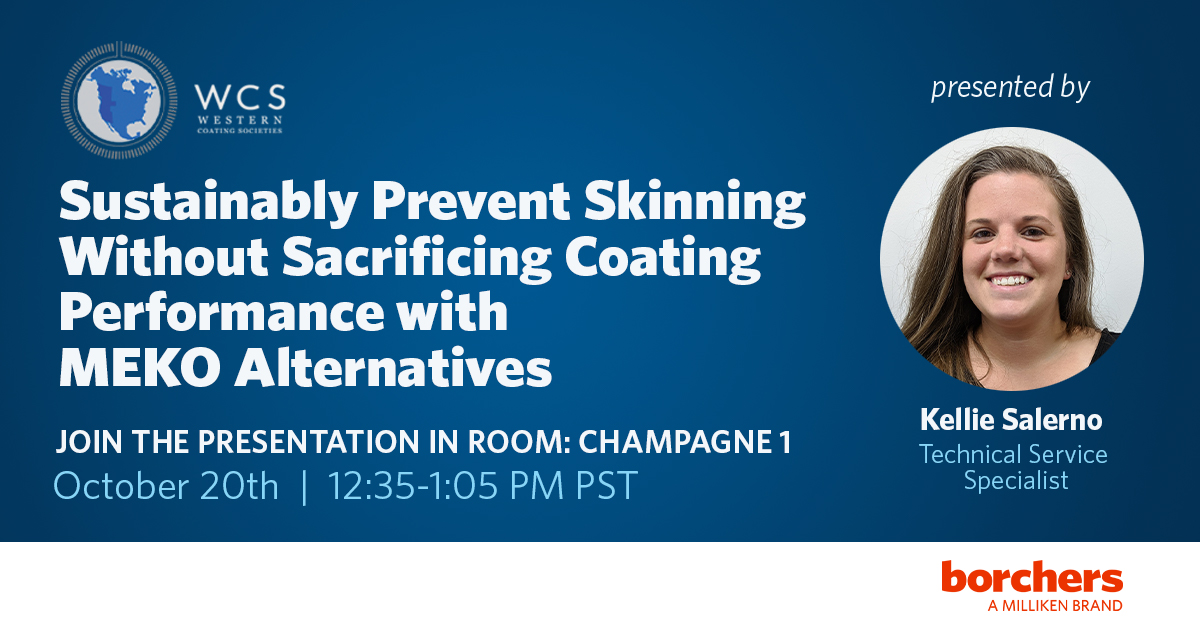 We look forward to seeing you at the show!
If you're not yet registered, there's still time! Visit the Western Coating Societies website for more information.