Optimize Exterior Paint Dry Times and More with Curing Additives
July 27, 2020 | Blog
Whether to paint depends on the weather…or does it?
To achieve the best results, paint projects typically need to be done in environments with average temperatures (21-26°C).
Painting in hot weather (above 32°C) can decrease dry times too rapidly. High temperatures can also cause bubbles, blisters, peeling, and wrinkling.
Painting in cold weather (below 13°C) can result in very slow dry times. This can cause coatings to become too viscous, compromising smoothness upon application.
Before applying coatings outside, end users typically have inconvenient options to choose from. They can wait for ideal weather, build enclosures, use space heaters, or purchase cold-set paints (e.g., polyaspartic or epoxy technology).
Exterior paint typically contains alkyd resins due to their protective properties, versatility, and low cost. For example, they are able to retain strength and gloss in harsh weather.
According to Technavio, the alkyd resin market is expected to grow by a CAGR of over 3% between 2019 and 2023. Growth is expected predominantly in the APAC region, followed by North America and EMEA, due to increases in industrialization and construction.
The rise of the alkyd resin's popularity is predominantly due to its strong weathering properties and cost benefits. Alkyds, however, depend on metal carboxylate driers to achieve full curing. Such driers are known to reduce efficiency when paints are applied at high-humidity and low-temperature conditions.
Borchi® OXY-Coat, a high-performance cobalt-free drier catalyst, provides robust alkyd-based formulations, allowing for application under any weather condition. This drying solution can be used in both exterior and interior paint.
As an organometallic ligand-based catalyst, Borchi OXY-Coat can be used in a multitude of alkyd paints. Typical applications include architectural and DIY, industrial, wood stain, and direct-to-metal coatings.
Optimized formulations with Borchi OXY-Coat can result in lower formulation costs compared to traditional drier packages. This helps coating manufacturers maintain the lower cost position when utilizing alkyd resin technology.
How can Borchi OXY-Coat support the performance of your coating formulations in extreme weather conditions?
Dry Times
For exterior paint, oxidative drying catalyst additives based on Borchi OXY-Coat technology provide consistent and fast dry times in a wide range of ambient weather conditions. Borchi OXY-Coat dry times significantly outperform those for metal carboxylate alternatives, and have minimum dependency on through driers.
Through Dry Test Results Under Standard and Adverse Conditions in Medium Oil High Gloss Enamel
Borchi OXY-Coat significantly improves dry times compared to metal carboxylate driers especially under low temperatures (adverse conditions), demonstrating consistent dry performance for exterior paint under different weather conditions
Through Dry Time Comparison of Solvent-Based Wood Stain
Borchi OXY-Coat provides improved dry times compared to cobalt driers on wood substrates, showing very little change between temperatures
Through Dry Time of Solvent-Based Pigmented Direct-to-Metal Application
Borchi OXY-Coat dry times outperform cobalt driers in direct-to-metal applications under standard and adverse conditions
Anti-Wrinkling
Painting in extreme weather can negatively impact the appearance of a coating. For example, hot weather can cause wrinkling on substrates. Borchi OXY-Coat helps prevent this issue, ensuring smooth surfaces upon application.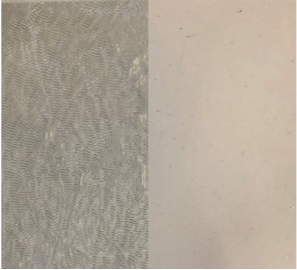 Cobalt Containing                    Borchi OXY-Coat
Alkyd coatings formulated with Borchi OXY-Coat can be applied and recoated in one day without negatively impacting the appearance of the coating.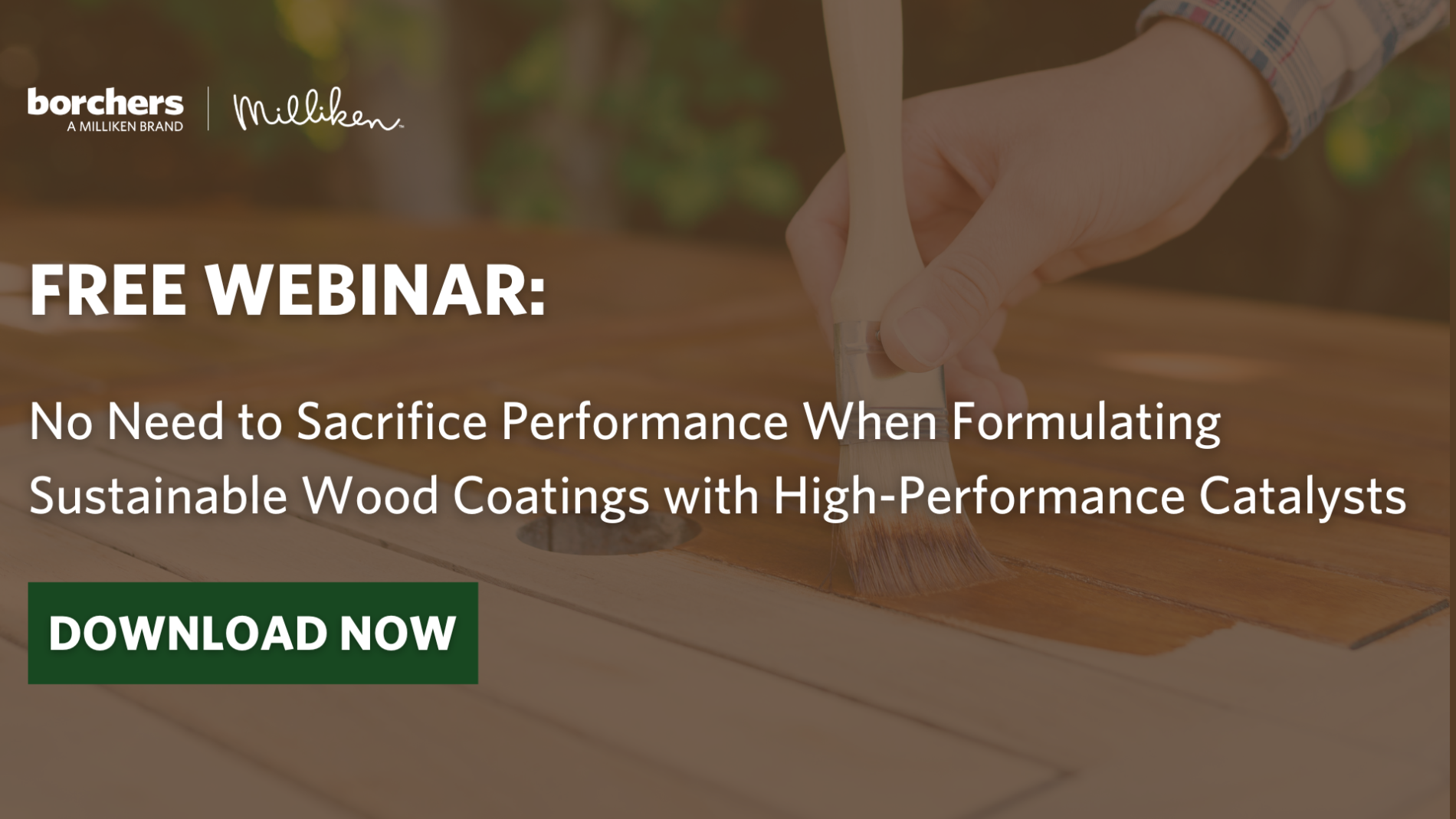 Often, it is recommended to wait for the perfect weather condition to paint outdoors. Curing additives like Borchi OXY-Coat give painters the freedom to choose when and where to apply their coatings. Borchi OXY-Coat shows improved dry times and anti-wrinkling properties compared to cobalt and other metal carboxylate alternatives, making them the best option for exterior alkyd paint.
For more information on exterior paint additives and catalysts for use in adverse weather conditions, please contact please contact [email protected] (Americas) or [email protected] (Europe, Asia, Rest of World)