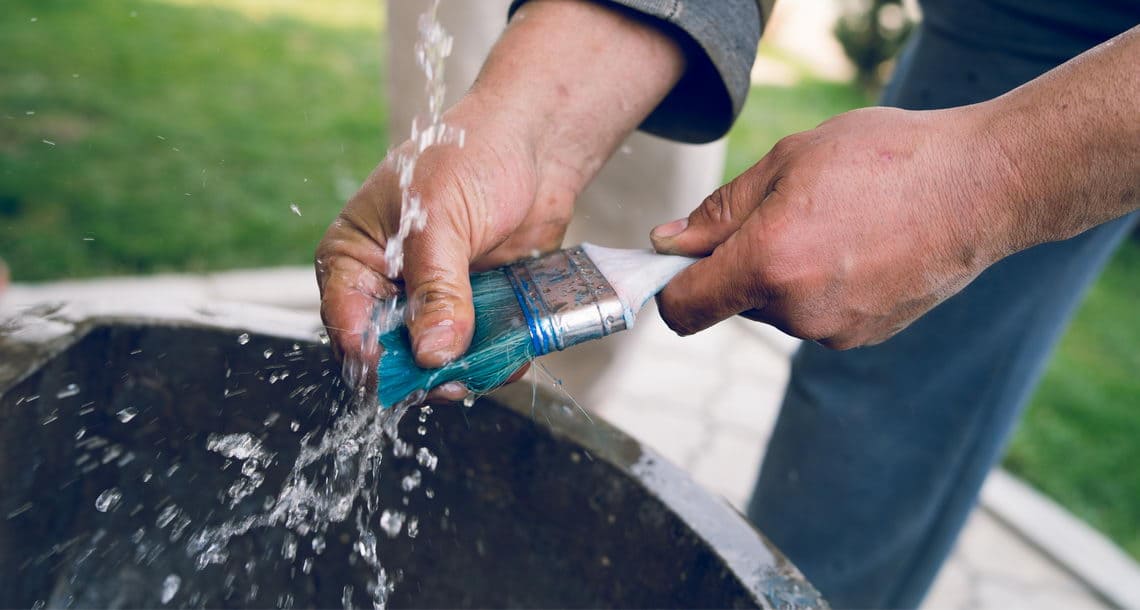 2 benefits of "spring cleaning" your coating formulations
April 28, 2023 | Blog
Spring has finally sprung! The flowers are blooming, the leaves are peaking through – and "spring cleaning" home and work spaces are on the minds of many. However, these aren't the only things that could use some cleaning.
"Spring cleaning" coating formulations involves evaluating formulation attributes and implementing solutions for improvement. Dry times, color, and adhesion are a few attributes that may need to be improved. You may also need to determine if sustainability can be enhanced in your coatings.
Whether you are content or dissatisfied with your coatings, there is a good chance these formulations can be enhanced for your customers. "Spring cleaning" your formulations is also a great way to stay ahead of the competition.
This blog will highlight two key benefits of "spring cleaning" and how coating additives can make the "clean up" process easier.
Better performance
Coatings offer a variety of performance benefits for customers. Perhaps you are struggling to improve pigment dispersions or decrease dry times. Or you may think your formulations perform well – but are there performance features that could be better?
Incorporating coating additives or switching out ones you are currently using can help you see where improvements can be made.
By experimenting with additives, performance enhancements you can make include: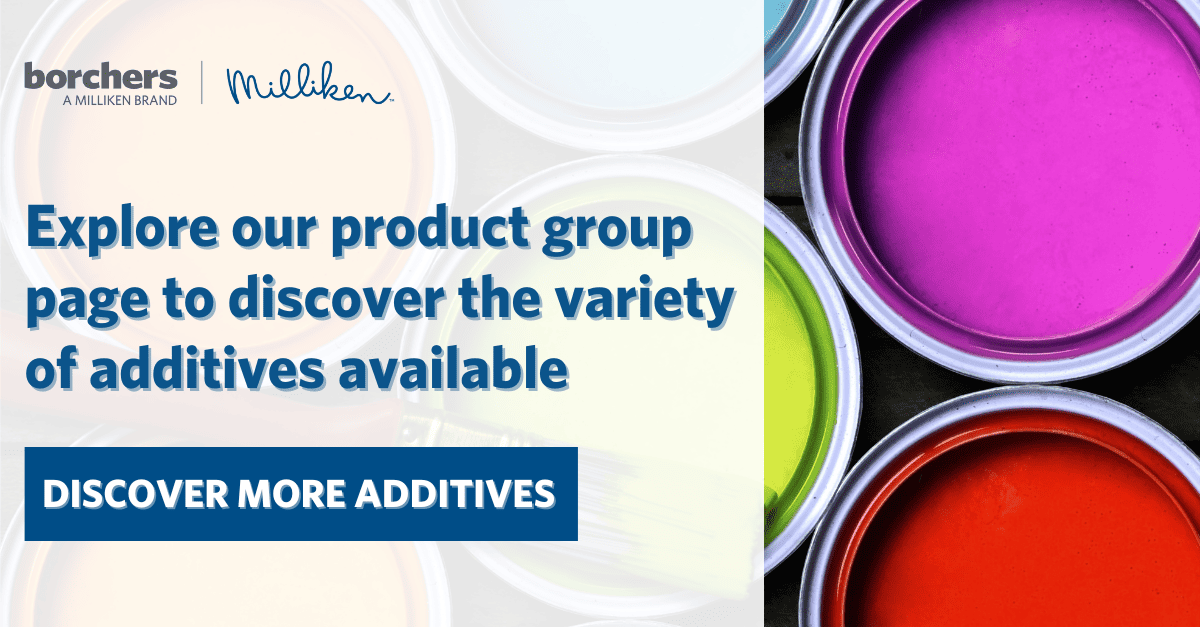 Overcoming sustainability and regulatory concerns
Even if your coatings perform well, there may be an opportunity to improve their sustainability attributes. For example, additives like cobalt driers and Methyl Ethyl Ketoxime (MEKO) and oxime-containing anti-skinning agents have been facing regulatory concerns.
MEKO is seen as a chemical of concern in many parts of the world. The European Union (EU) now requires carcinogen GHS labeling for coatings with only 0.1% or more MEKO content. Other regions also have MEKO restrictions in place. Canada limits the amount of MEKO that can be used in indoor products for consumer use. Oximes as a whole may be facing similar restrictions to MEKO in the EU.
As alkyd coatings typically contain MEKO and oximes to prevent in-can skinning, removing them can be detrimental to performance. Borchers offers MEKO- and oxime-free anti-skinning agents that effectively prevent in-can skinning, thus simplifying the reformulation process. For more information on going MEKO-free, download our webinar on formulating safer alkyd-based coatings with MEKO-free anti-skins.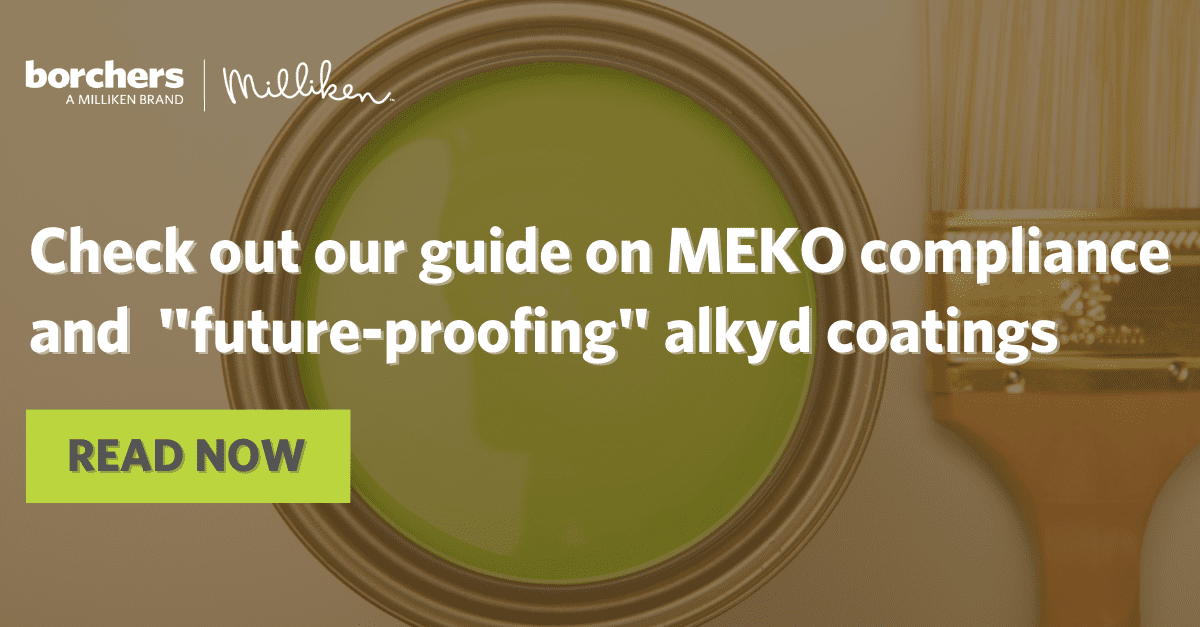 Cobalt has also faced regulatory issues in coating applications. Cobalt driers are commonly used in alkyd coatings to reduce dry times, but regulatory bodies are analyzing its toxicity and sourcing concerns. The United States, European Union, and South Korea are just a few regions that are considering regulating cobalt in coating applications.
High-performance catalysts are drying additives that enhance dry times and overall performance in alkyds without the use of cobalt. Other performance attributes include better non-yellowing, adhesion, corrosion resistance, and wrinkling prevention.
For more information on regulatory concerns in coatings, please contact [email protected].
Conclusion
Taking time to "spring clean" your coating formulations can elevate performance and sustainability properties. Whether your coating issues are big or small, incorporating additives helps resolve problems and enhance your competitive edge in the market.
Want assistance in selecting the right additives for your formulations? Contact us to learn how our lab team can help improve your coatings.